---
Looking for custom stickers?
Send us your vector version of your logo and we can contour cut it in increments of 100's. We print and cut gloss or matte vinyl for stickers. We can discount for larger orders just ask. If you need a logo designed we can do that too for a design fee. We have in house graphic designers ready to help you with the branding of your business.
---
Bring your ideas to life with wall decals
Snappy Printing + Graphics offers wall words, wall lettering, wall quotes and wall decals that will Instantly add a professional hand-painted look to your gallery, retail store, office, or home with our rub-on vinyl wall art. Rub-on wall art is a great, contemporary alternative to wallpaper, wood cut-outs or painting with stencils. Vinyl wall art looks like it has been painstakingly painted on, but is ultra simple, professional, and provides a uniform finish that won't crack or fade.
Give us a call or fill out the contact form below for pricing!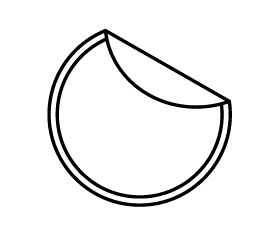 WITH OVER
Products Available
We Have Over
Years In Business
---
If you don't see what you're looking for or if you have a question about what we can do for you? Please get in touch with us today and set up an appointment to stop by the shop!
Snappy Printing + Graphics
2250 W Foster Ave #1W, Chicago, IL 60625

Store Hours: M-F - 10am - 5pm
773-878-8355
sales@snappypg.com